:::
Exhibition Review
5th Special Exhibition Hall - Pottery in Hakka " the beauty of unpolished pottery of the area exhibition series "
Publication Date:
2017/10/10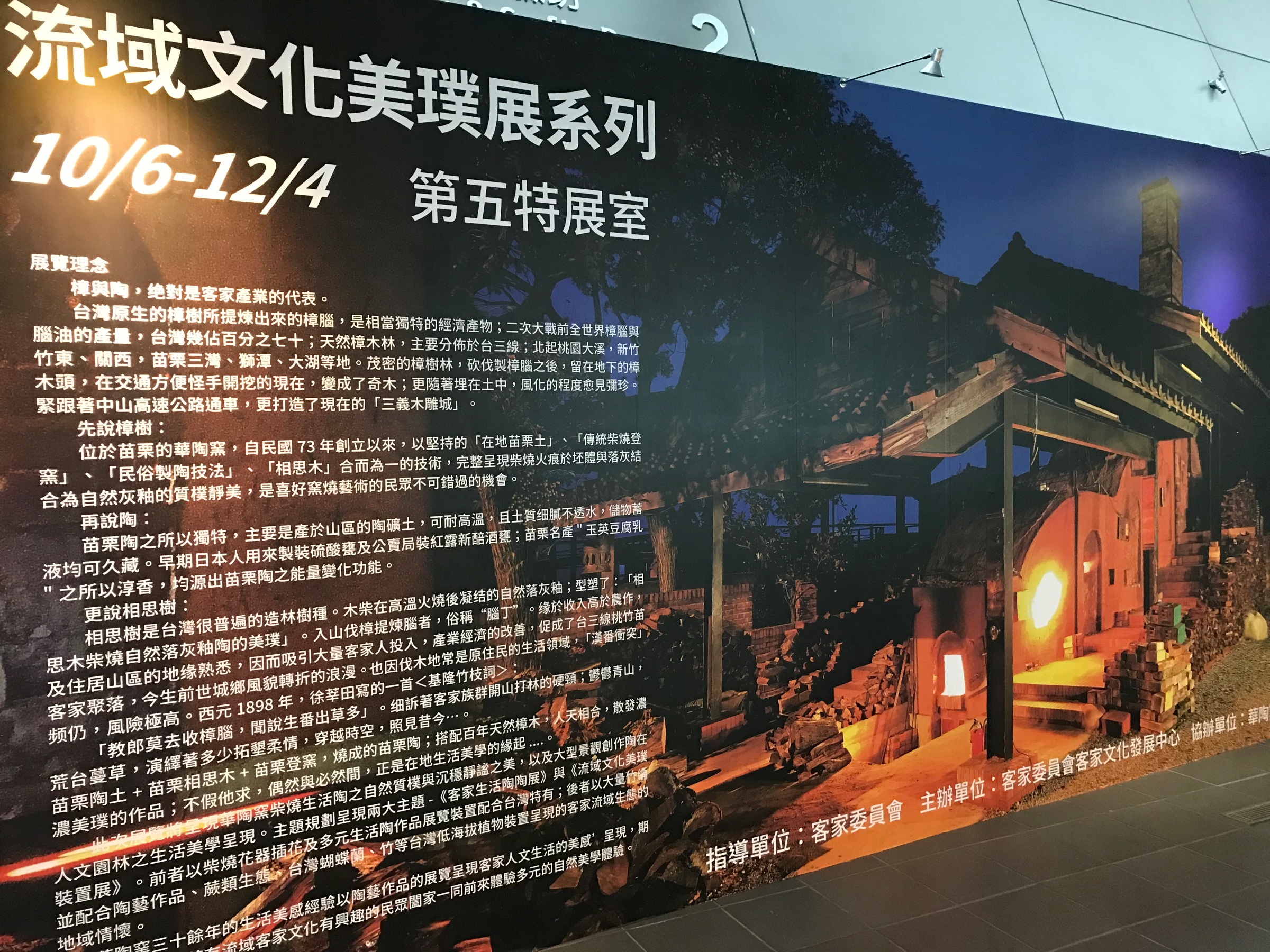 Pottery
Pottery of Miaoli is special mainly because the of pottery mineral on the mountains. These pottery mineral can sustain high temperature, the granule is fine and it is waterproof. This kind of pottery can be used to store both solid and liquid things for a long time. In the early time, Japanese used these potteries to make pots for sulfuric acid and wine.

Taiwan acacia
Taiwan acacia is a common plant in the forests of Taiwan. When the wood pieces burn in high temperature and the natural paint is solidified. This paint makes the beautiful pottery of Taiwan acacia paint.

Miaoli pottery mineral + Taiwan acacia in Miaoli + Miaoli limekiln create Miaoli pottery. With the natural camphor wood, the unpolished pottery creations show a kind of special beauty which cannot be found elsewhere. Between accidental and intentional, it is the start of local esthetics.
We welcome everyone to join us for the esthetics of large size decoration pottery and artificial garden.