:::
Exhibition Review
Hakka people in Taiwan for four centuries
Publication Date:
2010/05/12
About this exhibition
Called "Age of Discovery," the 15th and 16th centuries saw a wave of global migration. At the time, mainland China was in political chaos and economic unrest, and therefore Hakka people moved aggressively to Taiwan. Those Hakka ancestors reclaimed the land and completely settled themselves down in Taiwan, not only practicing the customs and rituals that they had brought from their original hometown but also absorbing the nutrients from the new soil. A diverse and rich Hakka culture has thus burst out in Taiwan!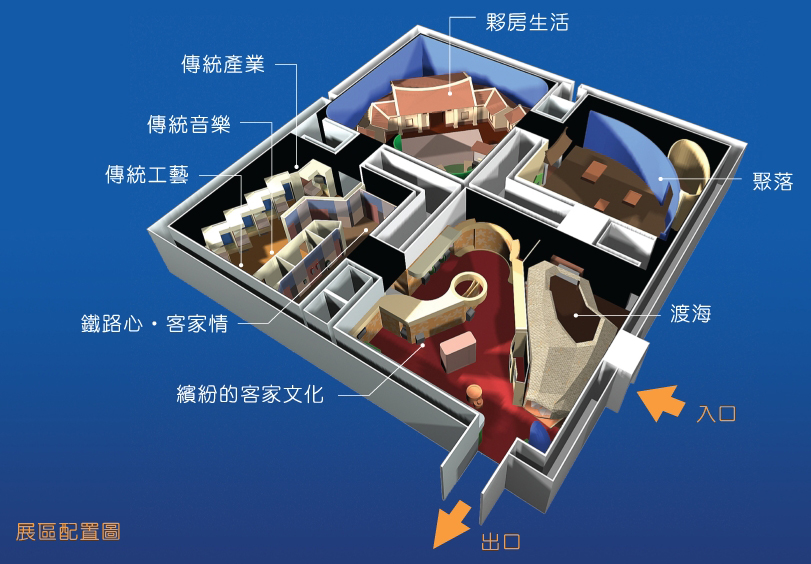 1. Life under Hakka people house for extended family
Called "Hakkas house for extended family," most of the traditional Hakka buildings in Taiwan are of courtyard patterns. Traditionally, the Hakka people always lead a simple life of "plowing in sunny days and reading in rainy days," meaning that they not only work hard in crop cultivation but are also very dedicated to learning new knowledge. Regulated by traditional norms of propriety, Hakka women are good at cooking, needlework, agricultural services, and education.
2. Traditional Industries
In the early days, the Hakka people led an agrarian life. During the period of Japanese colonial rule, the Japanese government promoted a number of industrial development policies to fully exploit Taiwan's natural resources, and such industries as camphor purification, forestry, tea making, Acacia charcoal burning, citronella baking, tobacco baking and wood carving began to develop in Hakka villages.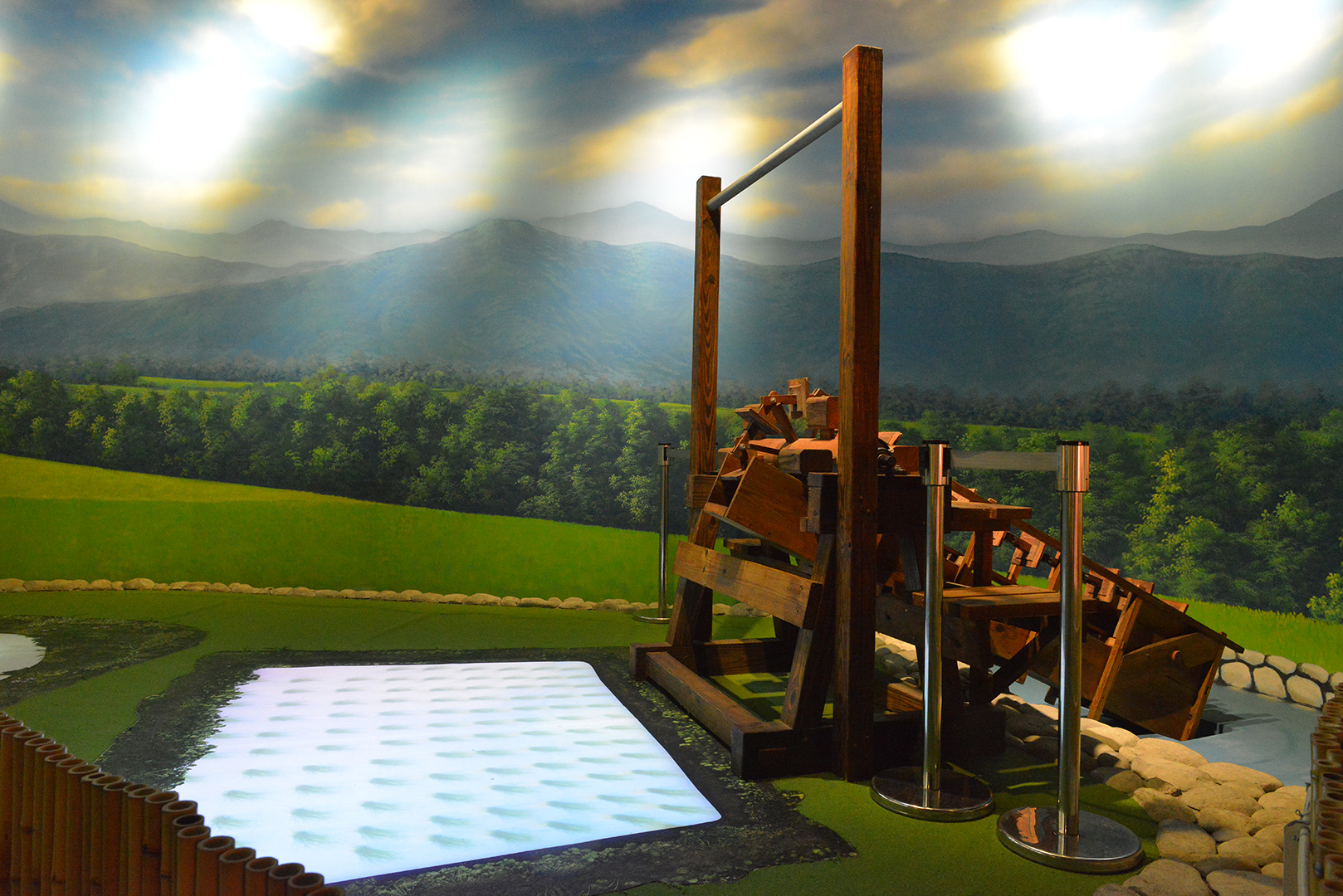 3. Traditional craft
Most of Hakka traditional crafts are derived from practical needs and applications of everyday life. Some of the most well-known crafts are bamboo and rattan basketry; grass palm weaving; woodcarving in Sanyi; pottery in Miaoli; paper pasting, indigo dyeing and blue shirts production in Hsinchu.
4. Traditional music
Hakka music plays a decisive role in the traditional musical culture in Taiwan. It is not only closely connected with Hakka life but also a unique marker of Hakka ethnic humanities. In general, Hakka traditional music in Taiwan includes such types as Hakka eight tones, Hakka folk songs, traditional Hakka operas and Hakka ritual music.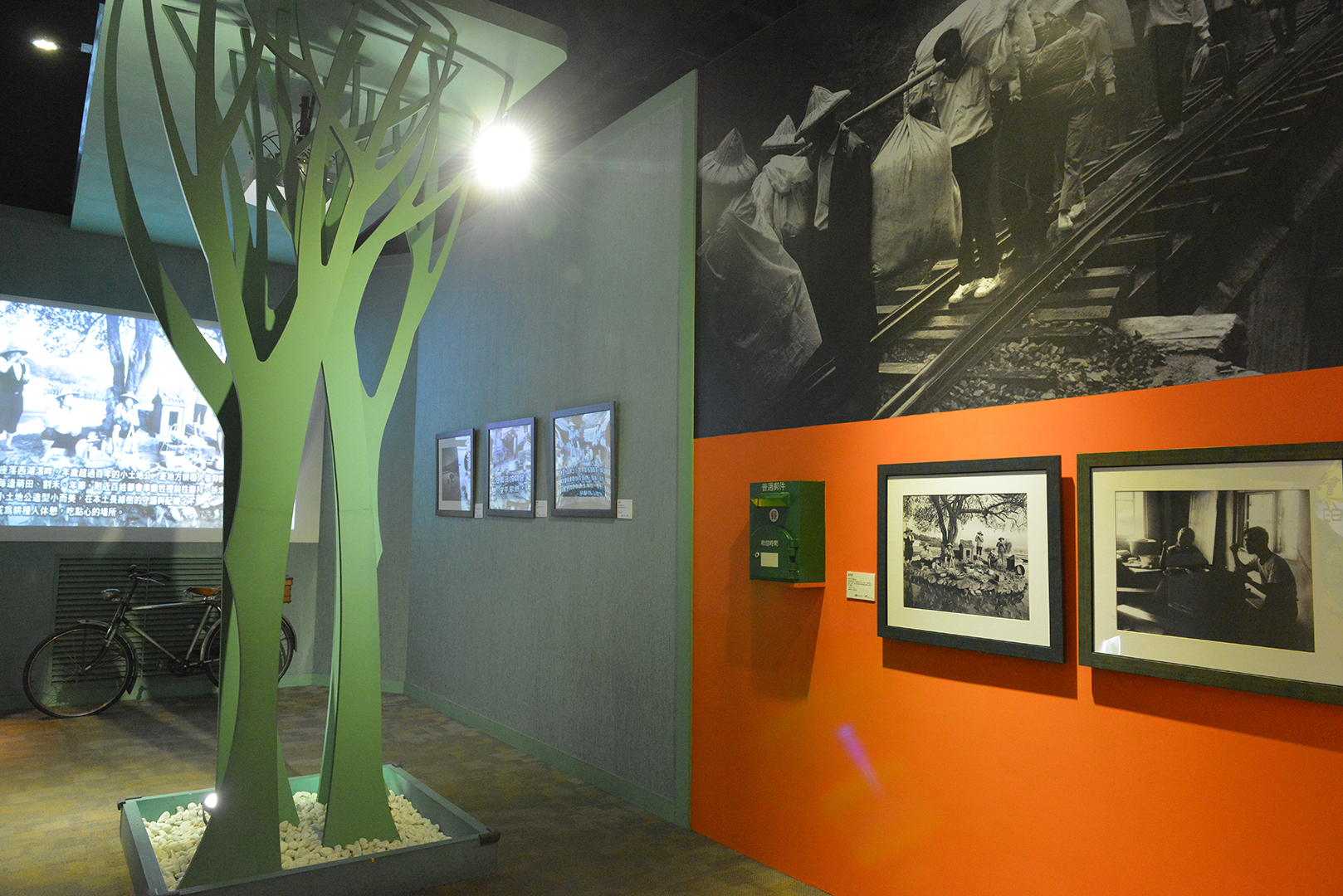 5. Railway Heart‧Hakka Love
A large number of practical, hard-working and capable Hakka people have joined the railway construction since the period of Japanese colonial rule. As they sought employment in the railway-related industries, such as rail and road transport construction, development of mines and farms, industrial and commercial businesses, they have gradually moved to everywhere in the country since the late Qing Dynasty. Thus, colorful Hakka life and culture has spread around the country.
6. Colorful Hakka culture
Since its inception, the Hakka Affairs Council has committed itself to revitalizing the Hakka culture as a mission, constructing a happy, confident, dignified Hakka identity as a faith, becoming the world's Hakka culture research and exchange center as a mission, "bringing up prosperous Hakka villages" as a goal, and "glorifying Hakka and building up fortune in Hakka villages" as a vision. All in all, it is to promote the sustainable development of Hakka culture.