:::
Exhibition Review
5th Special Exhibition Hall - Teng Nan-kuang Retrospective Exhibition on Years in Beipu & Tokyo
Publication Date:
2017/04/20
Teng Nan-kuang Retrospective Exhibition on Years in Beipu & Tokyo
Exhibition period: Apr. 30- Jun. 25, 2017
Teng Nan-kuang was born in 1907, just at the time of the launch of Kodak camera. When he majored in economics department of Hosei University, Japan, he was deeply affected by the idea of the "new photography." Hence, he selected Leica camera to take massive street snaps, preserving considerable classic images between tradition and modernity on Tokyo streets in the 1930s, and his photo exhibition taking place in Japan at that time attracted a lot of attention and interest from the public and media.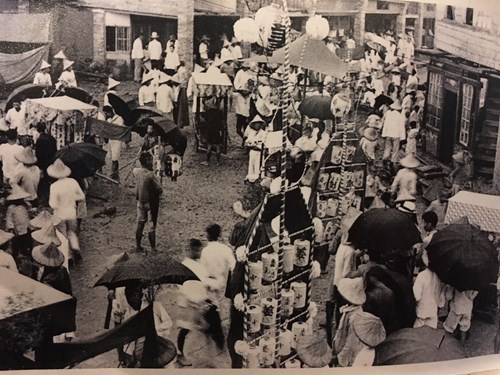 At the same time, Teng Nan-kuang was also good at capturing the images of females, the series in the 1940s of mistresses in night clubs, through his camera, ladies in qipao with tenderness and grace were as charming as girls of noble births; furthermore, in the conservative society then, he even created avant garde photography works, for instance, the first nude model in Taiwan, Lin Ssu-tuan, was showing natural postures with the foil of natural surroundings including grass, trees and streams in his photographs.
This exhibition would last for two months (starting from Apr. 30, 2017), demonstrating nearly one hundred classic works of Teng Nan-kuang, inclusive of works in the period when he studied abroad in Tokyo in the 1930s, the recording of the farm work in his hometown, Beipu, and religious festivals after he returned to Taiwan, as well as the images of people captured on the street with the Minox camera featuring extremely small size after the middle of 1960s.