:::
Hakka Dragon Bombing event takes place in Miaoli
Source:客家文化發展中心
Publication Date:2022/02/17
Last updated:2022/04/06
Count Views:138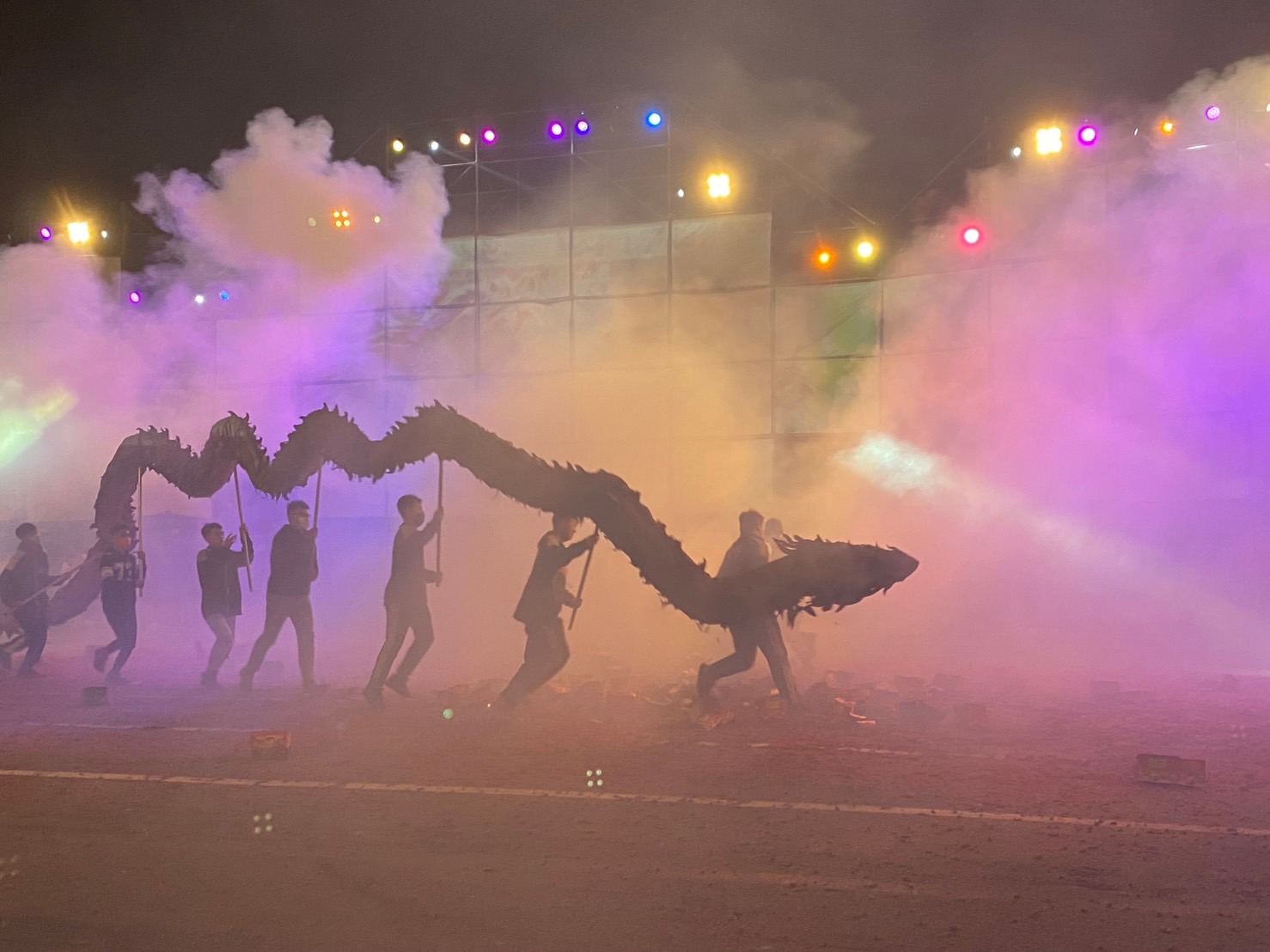 As one of the most important Hakka traditions in Miaoli, the Dragon Bombing event was taking place from Feb. 5 through 17. 

Hakka Affairs Council (HAC) Deputy Minister Chung Kung-chao (鍾孔炤) attended the festival in the evening of Feb. 12, watching dragon dance performances with the baptism of countless firecrackers and praying for the dragon deity's blessing.


 
Chung said "bombing the dragon" is the most vibrant festival in Miaoli's Hakka villages. There are seven stages in the festive event, including "dragon-making (糊龍)," "walking with the dragon (牽龍)," "dragon eye-dotting (祥龍點睛)," "welcoming the dragon (迎龍)," "following the dragon (跈龍)," "dragon bombing (𪹚龍)," and "sending the dragon back to the sky (化龍返天)," explained Chung, adding that behind every stage are Hakka people's piety and respect towards the dragon deity.
 


Deputy Minister Chung said that, through the ritual, people express their thanks to gods and pray for a more peaceful future. 

Noting that the successful holding of the Dragon Bombing event results from the efforts invested by the local government and supports from Miaoli's enterprises and stores, the Deputy Minister said, with the active participation by public and private sectors in perpetuating Hakka culture and language, the cultural heritage can thus be continuously passed down.

The Dragon Bombing event, an annual ritual held during the Lantern Festival (the 15th day of the first lunar month), is unique to the Hakka people in Miaoli. This celebration is also a precious traditional folk custom and one of the 12 major festivals of Taiwan Hakka villages.
 


Each year near the time of the Lantern Festival, many dragon teams in Miaoli would begin to practice their dance to celebrate the Lunar New Year. During the ritual, the performers maneuver the dragon in a dance while others set off a lot of firecrackers and beehive rockets to drive away the evil spirits and pray for a disaster-free year and an abundant harvest.