:::
Hakka drumming event to take place in Hualien this summer
Source:客家文化發展中心
Publication Date:2022/07/13
Last updated:2022/07/22
Count Views:453
Selected as one of Taiwan's local Hakka-themed cultural activities by the Hakka Affairs Council (HAC), the Battle of the King of Drummers event will take place in Ruisui Township of Hualien County from July 16 through Aug. 7.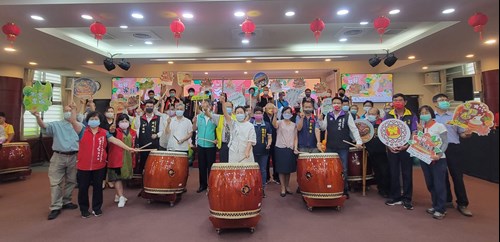 HAC Deputy Minister Fan Tso-ming (范佐銘) attended a press conference to promote the event on July 1. He said that this event has been held in Ruisui annually from July to August since 1998. This year, eight travel itineraries for Hakka tours rolled out by the Hualien County Government will be combined with the drumming festival, the deputy minister said. He hopes that this event and Hakka trips will allow visitors to gain a deeper understanding of Hualien's Hakka culture and tourist attractions.

These attractions include Shin Kong Chao Feng Ranch & Resort (新光兆豐休閒農場), Hualien Tourism Sugar Factory (花蓮觀光糖廠), Danongdafu Flatland Forest Park (大農大富平地森林遊樂園區), and Fuyuan Bao'an Temple (富源保安宮).

The Battle of the King of Drummers is an event that seeks to pass down Hakka folk culture by offering a platform for Hakka performance groups to practice and present their works. A series of activities will be taking place, including fashion markets, repertory theaters for local schoolchildren, concerts of traditional and pop folk music, and performances by dance troupes and drum groups, being integrated with local history, culture, and landscapes to create new Hakka impression.

For more information, please visit the event's Facebook page: https://reurl.cc/q5jdN0.