:::
Finding Way Home—Book Launch of ROMANTIC ROUTE 3 White Paper
Source:客家文化發展中心
Publication Date:2023/01/16
Last updated:2023/01/16
Count Views:174
Yiong Con-ziin, Minister of the Hakka Affairs Council (HAC), attended the book launch event and panel discussion for Romantic Route 3 White Paper: a day in the life at the Little White House of the Nanmen Branch, National Taiwan Museum on November 16. The Romantic Route 3 White Paper details the cultural promotion, fostering of local economic development, and comprehensive facility setup carried out jointly between the central and local governments along the Provincial Highway 3, as well as their achievements in terms of placemaking and building public goods.

 
HAC dreams of building a fantasy-like highway, a long stretch brimming with wonderful Hakka culture. In 2016, implementation of projects related to Romantic Route 3 began in collaboration with 11 central government agencies and the local governments of Taoyuan, Hsinchu, Miaoli, and Taichung. Romantic Route 3 White Paper: a day in the life recounts the implementation of such ideal. It summarizes the concrete accomplishments of the program Provincial Highway 3 Romantic Route of Hakka Settlements. The book launch event and panel discussion was held on November 16, 2022 to help more people learn about the amazing possibilities of cross-regional governance and cooperation.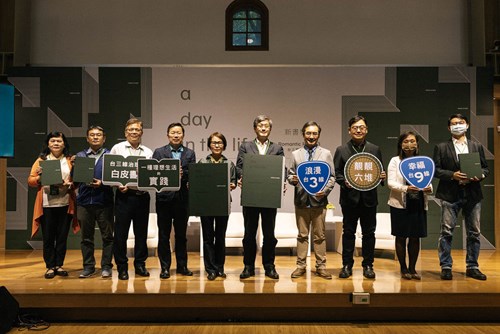 HAC stated that "Romantic Route 3 is a cultural stronghold. Its development of a cultural identity and preservation of a wealth of Hakka culture, industries, customs, and sceneries are unparalleled. With increased job and entrepreneurial opportunities, the Provincial Highway 3 is no longer just a 'road away from home', but a 'road to home'. It crowns the Hakka cultural renaissance and embodies the vision of a pluralistic, culture-friendly nation. In the future, the focus will shift to building a regulated environment via scenery management and area planning to ensure essential order and beauty along Romantic Route 3.

 
The Romantic Route 3 White Paper is a valuable record of the Hakka people's first conscious attempt at regional and cultural governance. From its northernmost point in Daxi, Taoyuan to its southernmost one in Xinshe, Taichung, it spans the four cities and counties with the most significant Hakka populations in Taiwan: Taoyuan, Hsinchu, Miaoli, and Taichung. People living across the Provincial Highway 3 were asked about their ideas of an ideal life and ten approaches were crafted in response: cross-regional governance, branding, encouraging creativity, establishing identities and distinctive mechanisms, promoting local culture, connecting communities, building livable environments, keeping close relationships and empowering people, helping places gain visibility, and wielding existing soft power.