:::
Special exhibition on education and culture in Hakka Liugdui settlements kicks off
Source:客家文化發展中心
Publication Date:2022/08/10
Last updated:2022/11/14
Count Views:1196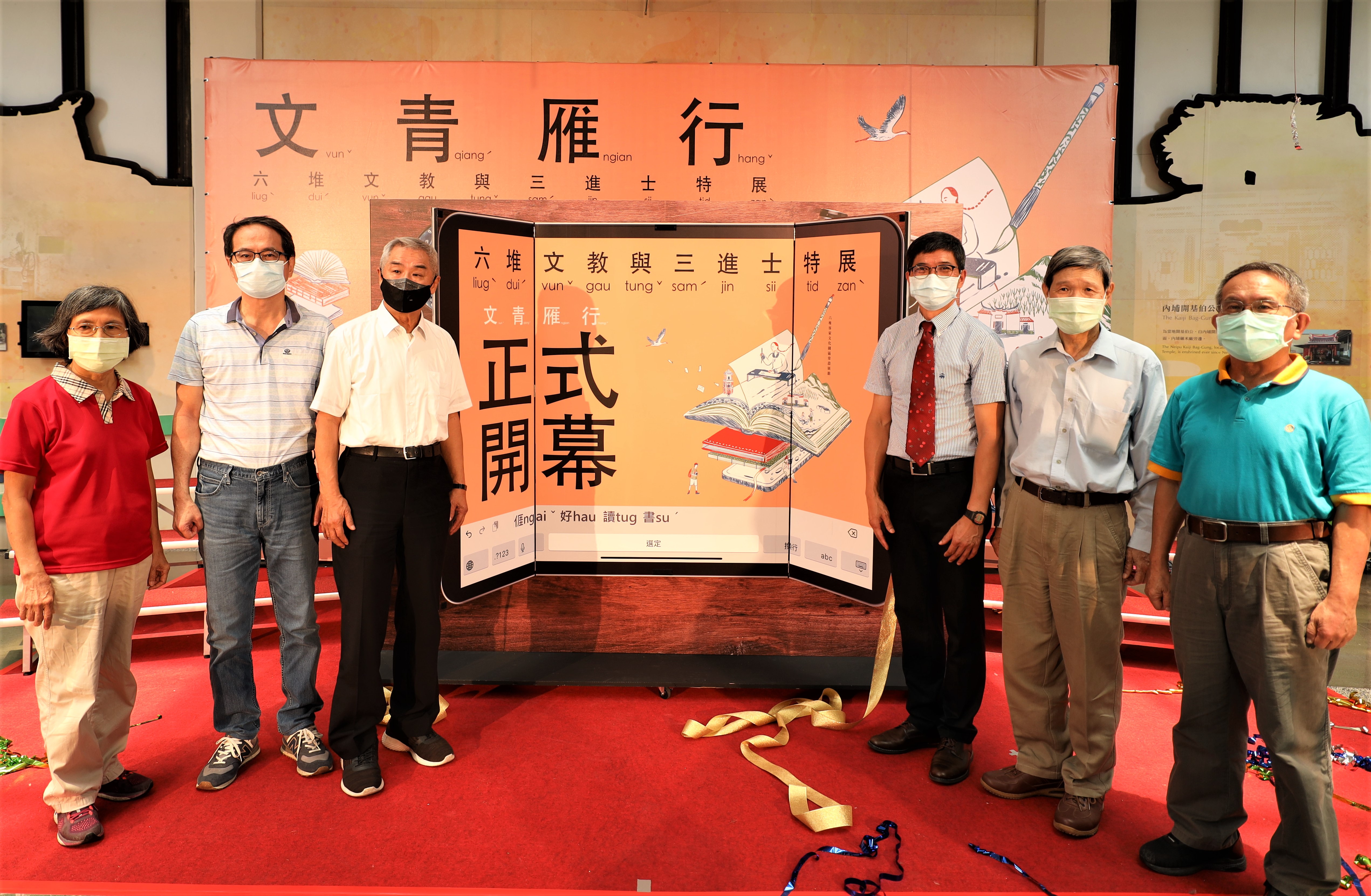 Upon the return of the International Museum Day on May 18, Taiwan Hakka Culture Development Center (THCDC) launched a special exhibition that offers glimpses into three Hakka Liugdui holders of "jinshi (進士)," the highest degree in the imperial examination system in ancient China.
For students in Taiwan to obtain such a degree in the Qing dynasty is no easy task; they needed to travel to Fujin and Beijing in China to take exams. Out of 33 candidates of Hakka descent, four eventually obtained the highest degree, with three of whom coming from the Liugdui settlements, namely Huang Xiang-yun (黃驤雲), Zhang Wei-yuan (張維垣), and Jiang Chang-rong (江昶榮).
The exhibition will take viewers to explore the culture and history of Liugdui settlements through illustrations, interactive media, and artifact, presenting how the three Hakka "jinshi" holders promoted culture and education and engaged in charity work in the Hakka communities.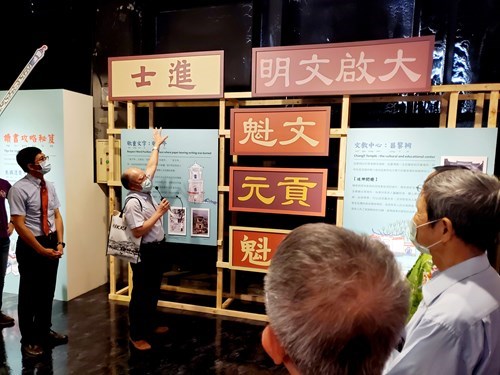 Through this exhibition, viewers can gain insights of the Hakka people's emphasis on education and how they value knowledge and the culture of imperial examination system, which is often reflected on the home decorations in the Hakka settlements, as well as various kinds of cultural journals, activities, and festivals.
At the opening ceremony, THCDC Director Ho Chin-liang (何金樑) expressed his gratitude to the Hakka ancestors for their dedication to public affairs, such as the construction of Zhongyi Temple, Yimin Temple, and the renovation of embankment, as well as their efforts to promote education and cultivate students.
Such spirit has deeply influenced Hakka people across Taiwan, Ho said. He also thanked the family members of the descendants of the three "jinshi" holders for donating artifacts and participated in the Hakka research work.
In response to the National Museum Day, the Center will organize the "Hakka Trip: hau (hoˋ) hagˋloiˇliau," an additional event at the Liugdui Hakka Cultural Park on May 22, offering a wide variety of DIY activities that highlight the significance and power of museums.